member : Shin-ichi Ito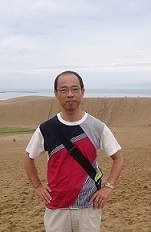 Shin-ichi Ito
Doctor (Science)
Professor, Fisheries Environmental Oceanography Division, Department of Living Marine Resources
I was assigned to the Atmosphere and Ocean Research Institute (AORI) on 1st July, 2014.
We are accepting students from the Department of Aquatic Bioscience, the Graduate School of Agriculture and Life Sciences
We will welcome to the visit of the laboratory at any time. Please feel free to contact us.

---
We are especially looking for students who want to proceed with the following research. Other topics are also acceptable.
To investigate impacts of global warming on fish growth and distribution.
To investigate fish experienced environments from stable oxygen isotopic ratio contained in otolith of fish.
To investigate impacts of climate change on fish using a fihs growth-migration model.
To investigate structureof several kilometers (sub mesoscale structure) in the ocean using underwater gliders.
To investigate distribution of marine organisms corresponding to the structure of several kilometers in the ocean (sub mesoscale structure) using latest underwater video observation systems.
To compare the Kuroshio-Oyashio system with the Brazilian-Malvinas currents system.
To compare growth of herrings in the world.
To investigate growth of fish otolith using a numerical model.
To study using environmental DNA and fish growth models.
Of course, if you are looking for a relationship between marine environment and marine living resources, it is greatly welcome as well without above items.